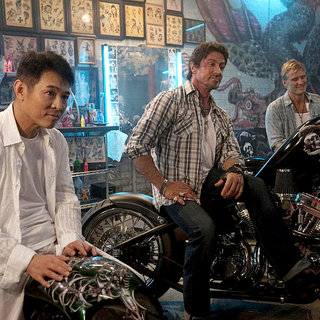 Some new sneak peeks for "The Expendables" have been made available for viewing pleasure. On Thursday, July 29, Yahoo! Movies has got its hand on a new clip which follows Sylvester Stallone and Jet Li as they are suddenly attacked on the street, while Apple has debuted a fresh featurette which shares how Stallone is injured while having a duel scene with Steve Austin.
"The Expendables" is a hard-hitting action/thriller about a group of mercenaries hired to infiltrate a South American country and overthrow its ruthless dictator. Once the mission begins, the men realize things aren't quite as they appear, finding themselves caught in a dangerous web of deceit and betrayal.
To Read More Click Here.