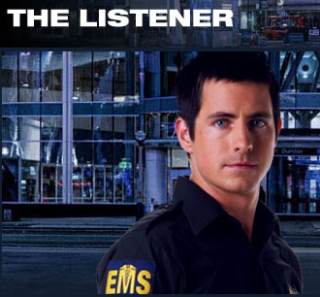 Audiences are going to hear a lot more from "The Listener", which has been renewed for another 13 episodes. The Canadian drama, which premiered this year, has been picked up for a second season.
"The Listener" is a series about paramedic Toby Logan, a young man with the ability to "listen" to other peoples thoughts. As he helped out victims he met on and off the job, he also tried to help himself by learning more about his unknown past and abilities. Aided by his mentor Dr. Ray Mercer and friend and fellow paramedic Oz Bey, Toby's decision to get involved in these situations have drawn the unwanted attention of both the police (Charlie Marks) as well as a mysterious group which his mother saved him from when he was a child.
Despite being cancelled in the U.S. after only airing seven episodes, "The Listener" ran for its full season in Canada and was well received. It also has a strong international following, especially in Europe, where it made its debut before airing in North America. In what is becoming more common as television moves to the net, the Listener's award winning online site was hugely popular, giving fans a taste of what goes on in Toby's head.
Season two of "The Listener" will air in Canada on CTV and SPACE but no dates have been announced.