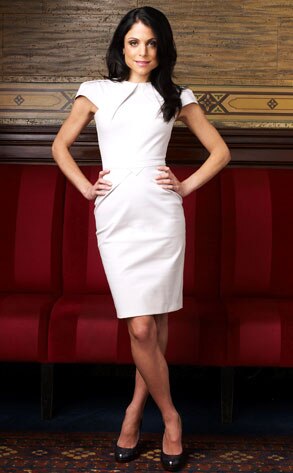 Bethenny Frankel promises this season of The Real Housewives of New York City will trump the first-at least in terms of bickering among the ladies.
"I get a little Sicilian on some of them," she told us at the Alvin Valley show during New York Fashion Week Thursday night. "Catfighting is at a massive, massive roar. It's really a terror on the high seas."
To give a little perspective, the natural-food chef claims the argument level the first time around was at a two. And this time?
"This season was a nine. And I never exaggerate. Ramona [Singer] and LuAnn [de Lesseps] get into it hard-core. I get into it hard-core with Jill [Zarin], which you wouldn't expect because we're really close."
The nonwife of the NYC Housewives is out promoting her book, Naturally Thin: Unleash Your SkinnyGirl and Free Yourself From a Lifetime of Dieting, hitting shelves March 10. But more important, she's willing to tease about her romance this season - not to mention the season after that.
"I get a little dating and love interest on the show," the self-proclaimed "Real Apartment Girlfriend of New York City" admits. "The one on the show doesn't stick, but I am dating someone now."
So, will we see him on season three?
"Yes. It's funny, we were at the premiere last night and the producers were like, 'You have to sign a waiver now.' "
The Real Housewives of New York City premieres Feb. 17 on Bravo.