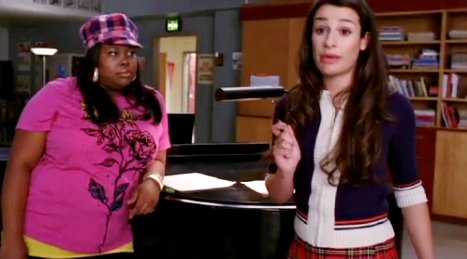 "Glee" cast have teamed up with Members Project in a bid to raise people's awareness of the importance of recycling and volunteering for a better environment. The promo says, "Mr. Shue is teaming up with Member Project to rally the Gleeks and help make the world a better place."
The promo further says, "He will be suggesting cool ways for anyone to get involved. Of course, Sue is doing her part too - sneakily plotting thwart Shue's feel good fun." The promo for Members Project boasts three videos featuring the FOX's hit series members.
The first video shows Cory Monteith's Finn Hudson throwing an unused battery to a basket bin. However, Amber Riley's Mercedes Jones and Lea Michele's Rachel Berry tell him that he isn't supposed to do that because batteries can't be recycled. Naya Rivera's Sanata appears she knows nothing about recycling and so does Heather Morris' Brittany.
To Read More Click here.