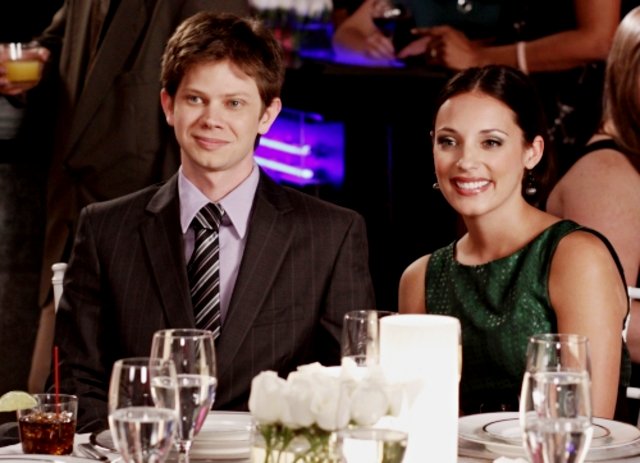 This week's episode is titled "The Space in Between" and that's the exact definition of Clay's existence. With Quinn now alive and recovering, Clay is left in a coma where his fate is soon decided.
Brooke's mom Victoria apologizes for getting the company in trouble, but tells Brooke that an agreement has been reached. With a fine and a slap on the wrist, Clothes Over Bros will be back up and running. But Victoria is really hiding the fact that the agreement is actually jail-time which she's taking so that Brooke doesn't have to.
At the hospital, Quinn is getting better, but Clay still hasn't woken up. In his in-between world as he's wandering the hospital, he soon finds out that someone can hear him. He meets a young man (Edwin Hodge) who's also between life and death.
Clay is now on a respirator and needs a kidney transplant. Nathan immediately decides he wants to offer his, even though it means his basketball career is over. He tells Haley that his back is in fact degenerating and with only a few years left in him, he rather quit early to save Clay's life. But unfortunately he's not a match and with time running out, Clay's health is declining.
To Read More Click Here.