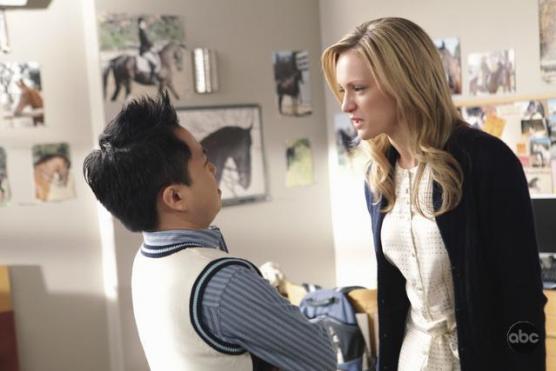 While two more episodes of Scrubs have been recorded, ABC aired the last scheduled episode of the show's ninth season last night. So what did we think of what was possibly the last aired episode?
It's kind of a shame, because Scrubs med school continues to get better each episode this season as the new characters take up more and more screen time. On this week's episode, "Our Dear Leaders," it was hell week for the medical students.
Lucy the Leader
Drew, who's clearly become a leader both in terms of the show and his on-screen study group, decided he wanted to step down from helping everyone, and Lucy was forced to step up. Much like her inability to take the torch as narrator from J.D., she was unable to lead the study group.
To Read More Click Here