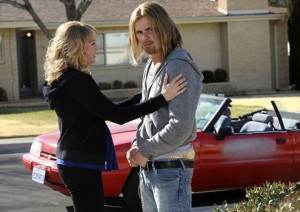 ABC's new summer series staring Virginia Madsen will premiere at 9:00 p.m. on June 20 and the network has released a few sneak peeks which we have for you below, along with a short synopsis of the series.
THE MOTHER OF A FAMILY OF SMALL-TOWN CRIMINALS TRIES TO PUT HER KIDS ON THE STRAIGHT AND NARROW, ON THE PRMIERE OF ABC'S "SCOUNDRELS".
To Read More Click Here.