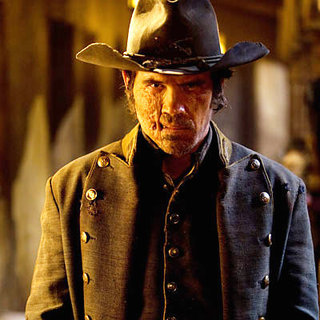 "Jonah Hex" is yet to be unleashed in U.S. theaters, but Josh Brolin has shown a positive attitude when talking about a possible sequel. Asked by MovieWeb whether or not he is interested to reprise his role as the titular character in the follow-up should the movie is successful, he replied, "Always and I said that during the shooting."
"This was a very, very tough shoot as you well know, Once you're out there, it's hot, you've got the prosthetic on and you think, oh my god I'll never do this again," he further shared. "...but then afterwards you look back on it and you go, wow I really appreciate the way this turned out and we could take this movie in any direction that we wanted to."
Brolin then noted that the sequel will be determined by the performance of the upcoming June 18 release, saying "So yeah, all of this is going to be determined by whether it does well and this and that." To conclude his explanation, he told MovieWeb, "But whatever man, I love the movie, I'm happy with it, you know? Anything can be a franchise at some point, but the movie itself and by itself I'm proud of it for sure, Absolutely!"
To Read More Click Here.