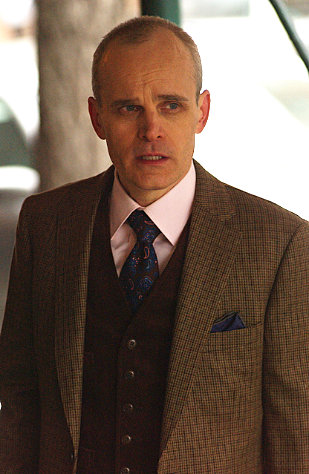 See larger image
The preview of "Heroes" episode "Exposed" has arrived. Centering on The Hunter and his own agenda, the episode also gives a peek for the first time, Young Sylar and the kiss between Claire and newbie Alex.
As previously reported, the young Sylar is added into the story to support Sylar's quest in finding his father. The young version will be played by Joshua Rush who has appeared in an episode of "Private Practice". In "Exposed", Sylar uncovers memories of his father that reveal info about his mom.
Also, Claire comes closer to Alex who is able to breathe underwater, since she saved his life in previous episode. "There was definitely some on-screen chemistry," Justin Baldoni who plays Alex said. "She's the best actress I've ever worked with, and we really connected." There will be an underwater kiss between him and Claire in the middle of their journey to get him out of the city.
Also in the March 2 episode, Matt and Peter go to Building 26 to locate Daphne and the files detailing the government's plans for people with abilities.
For The Preview Click Here.