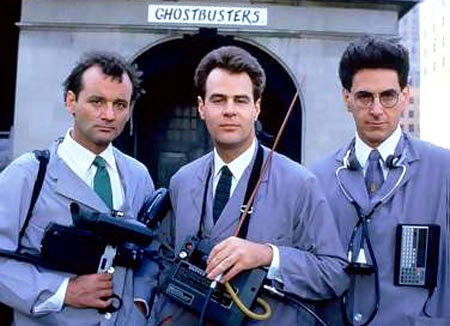 "Ghostbusters 3", the much talked-about second sequel for 1980s comedy movie could be heading to production late 2009. While promoting a new House of Blues in Boston, "Ghostbusters" star Dan Aykroyd gave the revealing update for the project during a web chat with readers of The Boston Globe.
Asked about how the third installment of the "Ghostbusters" series is coming along and whether the movie will indeed be developed, the 56-year-old came up with this response, saying "Script is commenced early summer." He, in addition, gushed on when the production most likely takes place, noting "Hope to be in production by late fall 2009."
For "Ghostbusters 3", Columbia Pictures have picked-up Emmy-nominated screenwriting team, Lee Eisenberg and Gene Stupnitsky, to pen the script. While the original actors, Dan Aykroyd, Harold Ramis, Bill Murray and Ernie Hudson, have been reported to be willing to reprise roles, they have yet been signed for this sequel since they are waiting to see if the script is right.