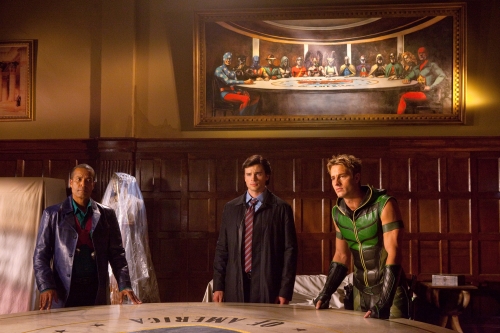 As almost all Smallville fans know by now, the series airs its first two-hour episode this Friday night.
It will feature the Justice Society of America, Justice Society of America, as Chloe has a runin with a former member, Icicle, and chaos ensues from there.
Clark and his burgeoning Justice League soon realize they aren't the only ones out to save the world, as producer Brian Peterson previews "Absolute Justice" and says:
None of our characters knew that a society [of heroes] had existed before them. They thought they were the pioneers.
Below, check out a clip from this special episode:
To Read More Click Here.