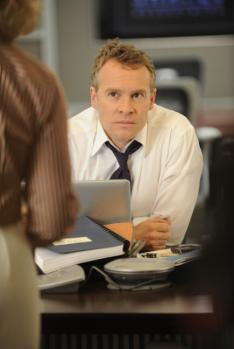 We love Damages, but we wish we could pass on a word of advice to its writers:
Not every episode has to conclude with a twist.
For while the third season premiere did a masterful job surprising viewers and leaving us anxious about how Tom's murder would play out, the ending of "The Dog is Happier Without Her" felt like a desperate attempt to shock.
Seriously, does anyone think Ellen killed Tom? Does anyone even believe Ellen and Tom were having an affair?
Considering how intelligent of a show Damages typically is, it's frustrating that it would treat its fans as if we weren't on the same level. Come on. We're smart enough to recognize a red herring when we see it.
To Read More Click Here