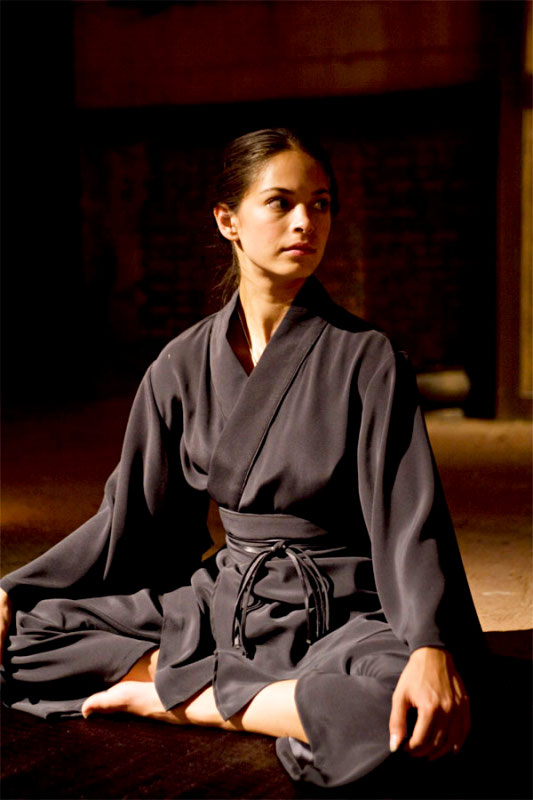 Beyond Hollywood has put forth another set of "Street Fighter: The Legend of Chun-Li" photos. Though most of the newly-outed pictures are a close-up look at Kristin Kreuk as female fatale Chun Li, one exhibits the interaction between Robin Shou's Gen and Chun-Li while the two sit across each other.
Coming from "Doom" and "Cradle 2 the Grave" helmer Andrzej Bartkowiak, "Street Fighter: The Legend of Chun-Li" focuses its story on undercover Interpol agent Chun-Li. Devastated by the kidnapping of her father, Chun-Li takes to the streets of Hong Kong, embarking on an epic quest for justice and hurtling toward a confrontation with a seemingly unstoppable foe.
The action movie is based on the famous series of fighting video games by Capcom and scripted by Justin Marks. To hit U.S. theaters on February 27, it stars Kristin Kreuk as Chun-Li, Michael Clarke Duncan as Balrog, Neal McDonough as Bison, Moon Bloodgood as Detective Maya Sunee, Taboo as Vega and Chris Klein as Charlie Nash.