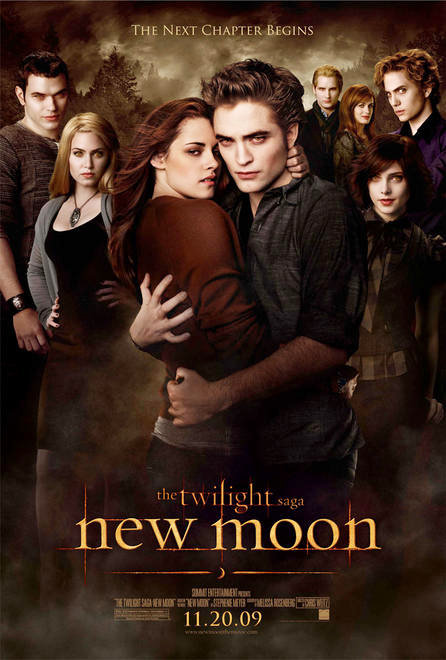 Three new character posters for the highly anticipated "The Twilight Saga's New Moon" have been found via Yahoo! Movies. Each of the one-sheets focuses on one major clan which plays big part on the sequel to 2008's hit movie "Twilight". They are the Cullen family, the Volturi coven and the Wolf Pack.
The Cullens' poster is fronted by Robert Pattinson's Edward and Kristen Stewart's Bella, and the Volturi's puts forth Dakota Fanning's Jane with Michael Sheen's Aro standing close behind her. In the meantime, the Wolf Pack's one-sheet presents Taylor Lautner's Jacob Black in front.
Targeting a November 20 U.S. release, "The Twilight Saga's New Moon" is penned by "Twilight Saga" screenwriter Melissa Rosenberg and directed by "The Golden Compass" helmer Chris Weitz. It centers on the personal conflict Bella experiences following Edward Cullen's abrupt departure.
Peter Facinelli, Elizabeth Reaser, Jackson Rathbone and Nikki Reed among others return to take on the Cullen family members once again. Noot Seear, Jamie Campbell Bower and Cameron Bright join the Volturi, and Chaske Spencer is one of the Wolf Pack members.