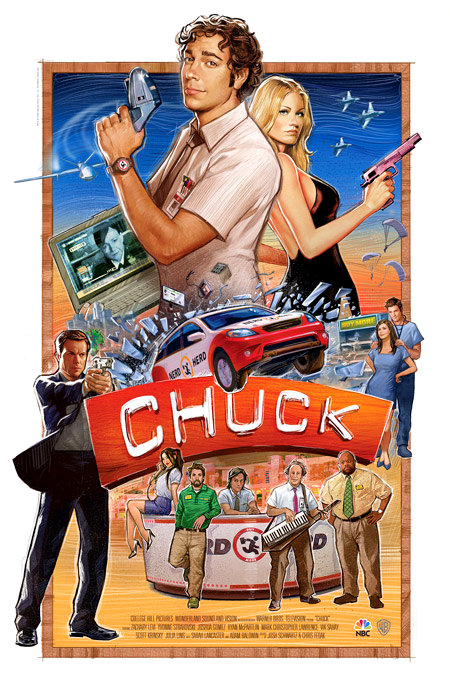 "Chuck" has generated buzz even before its panel at this year's San Diego Comic-Con International panel is held. The series about nerd spy has released a poster to be unveiled at the convention Saturday, July 25. It pays homage to the '70s movies with the hand-drawn arts displaying the key characters and the Nerd Herd car smashing through glass.
The panel for "Chuck" will be conducted in the coveted room, Ballroom 20, starting 10 A.M. Guests expected to come are the two lead actors, Zachary Levi and Yvonne Strahovski as well as creator Josh Schwartz. They are expected to explain about the webseries plan which Schwartz spilled previously.
"Chuck", which almost got canceled by NBC, is reserved for 13 episodes in 2010 midseason. Production according to star Vik Sahay however, will start as early as this August. "We will be ready to come back whenever we're asked to come back," Sahay said in an interview with TVGuide. "And that's good to know."