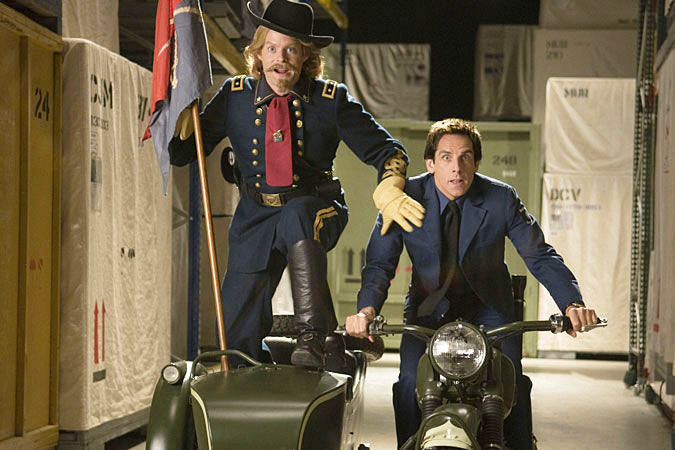 Another look inside "Night at the Museum: Battle of the Smithsonian" has been provided by the comedy film's new international teaser trailer. Though many of the footage shown are similar to the ones exposed in the domestic trailer, this less than two minutes video still manages to reel in fresh footage, especially when introducing both new and returning historical figures seen in the movie.
In "Night at the Museum 2: Battle of the Smithsonian", Ben Stiller returns as the bumbling night security guard Larry Daley. When the Museum of Natural History is closed for upgrades and renovations, the museum pieces are moved into federal storage at the Smithsonian Institution, the house of more than 136 million items in its collections, and Stiller is in for more trouble.
Bringing another "Night at the Museum" comedy fantasy to life, the comedy movie stars Ben Stiller, Amy Adams, Hank Azaria, Owen Wilson, Steve Coogan, Ricky Gervais, and Dick Van Dyke among others. This sequel is scheduled to hit U.S. theaters on May 22.