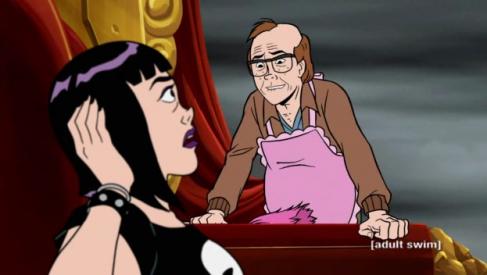 This week's episode of The Venture Bros., "The Better Man," belonged to The Order of the Triad and Triana Orpheus of all characters. Hank and Dean may have had a sideplot and Dr. Venture was around to throw in the occasional joke, but this episode belonged to supporting characters.
Luckily, we love Dr. Orpheus and his goofy Triad, despite their own embarrassment over their cheesiness. Between the action sequences, learning more about Dr. Orpheus' failed marriage, and the hilarious scenes in Triana's closet, we were kept entertained.
To Read More Click Here.