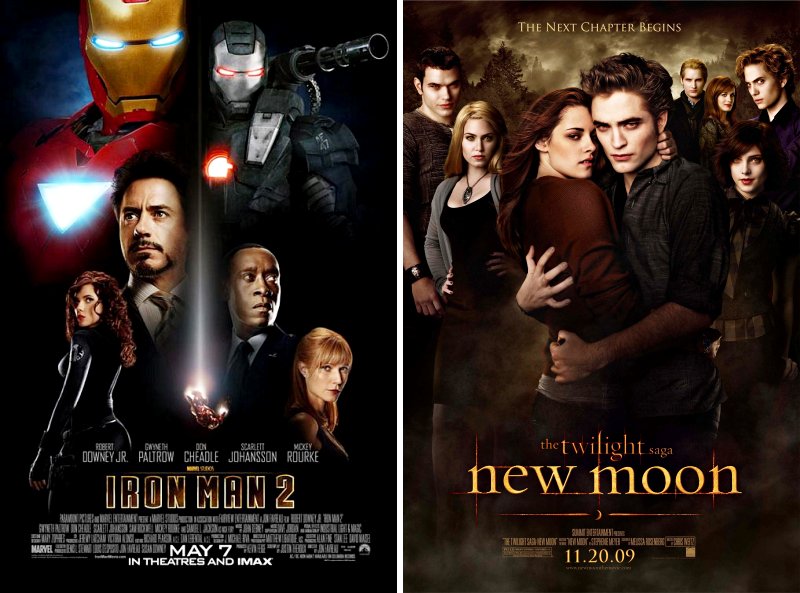 2010 Teen Choice Awards has announced their picks for the best in movie on Monday, June 14, revealing "Iron Man 2" domination. The Robert Downey Jr.-starring film grabs the most nods with six, including a nomination for the best sci-fi. For the said gong, the superhero flick will be up against "2012 (2009)", "Avatar", "District 9" and "The Time Traveler's Wife".
The "Iron Man" sequel additionally has chances to win Choice Sci-Fi Movie Actor kudo for Downey Jr., Choice Sci-Fi Movie Actress award for Scarlett Johansson and Gwyneth Paltrow, and Choice Dance prize for Downey Jr.'s dancing scene. The film additionally will be up against "The Twilight Saga's New Moon" in Choice Villain category, where Mickey Rourke and Rachelle Lefevre are among the nominees along with Joseph Gordon-Levitt ("G.I. Joe: Rise of Cobra"), Stephen Lang ("Avatar") as well as Christopher Mintz-Plasse ("Kick-Ass").
To Read More Click Here.