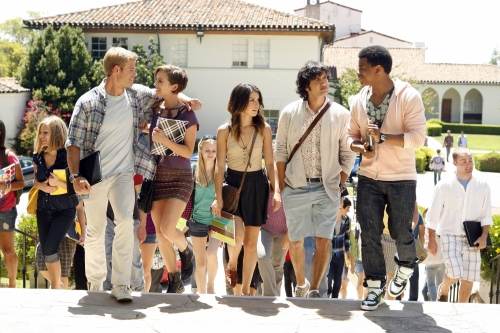 The West Beverly kids are back and is it just me or did they NOT disappoint tonight?
Seeing the promos for 90210 this summer scared me, because we were left in extreme dark times this past May and the sunny happy-go-lucky theme of the teasers made me think that said dark past was swept under a rug never to be seen again. Luckily, that wasn't the case tonight with mostly everyone coming back from the summer hiding secrets and hungry for more drama. Now with that being said, I was still a little perturbed about several glaring gaps left open, so I compiled a list of the pros and cons of tonight's season three opener.
To Read More Click Here.