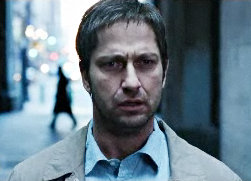 Psychological thriller "Law Abiding Citizen" has unleashed one explosive trailer. Released via Entertainment Tonight, the sneak peek takes a look at how Gerard Butler's family man character, Clyde Shelton, turns into a master of murder and destruction after learning about the flawed justice system that failed to bring justice to his family.
A seemingly all-round good guy, Clyde Shelton witnesses his wife and daughter viciously murdered during a home invasion. When the perpetrators are caught and sentenced, a hotshot young Philadelphia prosecutor by the name of Nick Rice gets one a light sentence with a plea bargain. Unsatisfied with the justice system, Clyde takes matter into his own hands by killing the man who gets away with murder.
Though he admits his action and is thrown into jail for it, Clyde warns Nick to fix the flawed justice system or key players in the trial will die. Soon enough, a string of spectacularly diabolical assassinations that can be neither predicted nor prevented grips Philadelphia with fear. With his family in Clyde's crosshairs, Nick finds himself in a desperate race against time to stop the killing.
"Law Abiding Citizen" is directed by "Be Cool" helmer F. Gary Gray using a script from Kurt Wimmer. Jamie Foxx stars as Nick Rice opposite Gerard Butler. They are supported by a cast that include Michael Gambon, Viola Davis and Leslie Bibb. This thriller will open wide on the big screen across the U.S. on October 16.