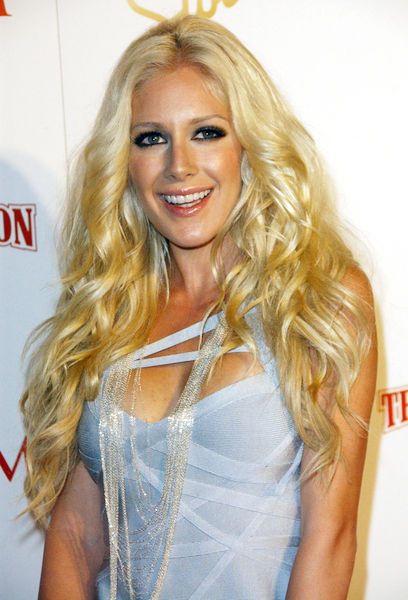 Already agreeing to bare her flesh for Playboy magazine, Heidi Montag receives another offer yet again as SCORES nightclub has approached her to strip onstage for five nights for $25,000. "Since Montag recently agreed to pose for Playboy, SCORES figured the publicity-hungry starlet would jump at the opportunity to be center stage at one of New York's most entertaining nightclubs," read a press release issued by the club.
The club reportedly has sent a letter to the reality TV star through its general manager. The letter read, "Dear Mrs. Heidi Pratt, as the nation watched you and your husband brave the jungle on 'I'm a Celebrity...Get Me Out of Here!' and continue to brave the ups and downs of 'The Hills' and Lauren Conrad, we would like to take this time to present you with an opportunity that will allow you to be center stage-and have a lot of fun while doing so."
"As we took note that you will be posing in Playboy soon, we thought you may be interested in dabbling in yet another adventure that will most definitely expose your softer side. As we recently re-opened after a short hiatus, SCORES would be honored to have you dance at our club on the main stage each night for five days, upon which, we will offer you a fee of $25,000," the letter stated further.
In addition to the offered fee, Lauren is given the chance to have her husband Spencer Pratt sitting on the very front row at the venue to watch her performance. Though so, there has been no word from Heidi and her people if she accepts the offer or not.