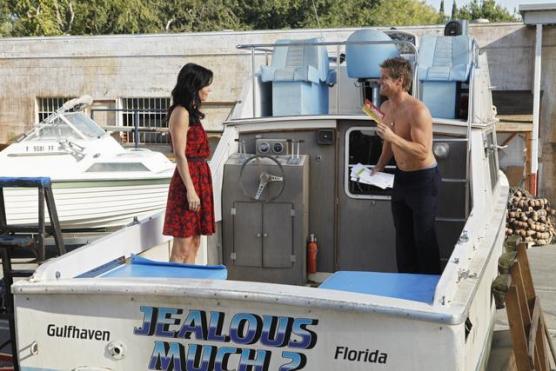 This week's episode of Cougar Town was the much-hyped Friends reunion of Courteney Cox and Lisa Kudrow, and the latter fit into the Cougar Town cast just fine. Kudrow guest starred as the town's master of botox, Dr. Amy Evans, that everyone can stand going to, but loved the results of.
Kudrow was great as Evans and the writers loaded her up with plenty of *itchy lines to use against Jules and Ellie. Our only complaint is that with how well Cox has aged compared to Kudrow it was weird hearing the doctor making fun of Jules' age lines.
The highlight of "Rhino Skin" was the always amazing Andy taking Travis under his wing and teaching him the ways of the woman. We finally learned how this short little balding man could land a hottie like Ellie.
To Read More Click Here