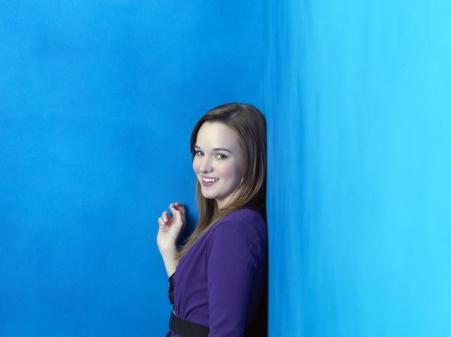 Kay Panabaker stars as a member of the Powells on No Ordinary Family.
On the series premiere, her character of Daphne receives the gift of telepathy, as discussed in our initial review of the show. Below, Panabaker talks to TV Fanatic about what kind of viewer would enjoy No Ordinary Family...
Tell us about No Ordinary Family.
It's about a family that's struggling. The mom is a workaholic and the father works for his own sanity, but he takes care of the kids. When we go on a trip for my mom's science business trip, we crash, and we all get super powers. The show follows the family as they grow as individuals, as a family and as they grow as people with super powers. It's cool to see the superpowers, but the heart of the show is about the family that's struggling and the superpowers make that more difficult. You think it'd make it cool and make them closer, but often times it's the opposite.
To Read More Click Here.