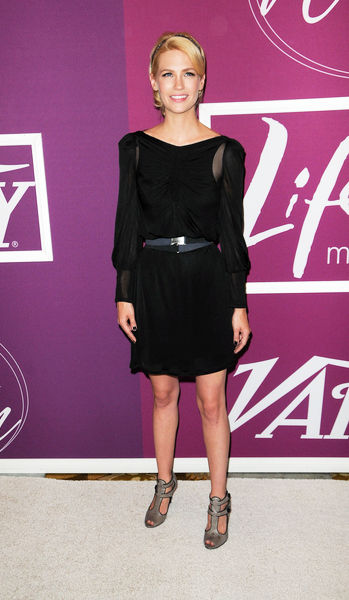 NBC has issued the press release that informs "Saturday Night Live" audience about the hosts and musical guests in the November sweeps. Apart from Taylor Swift which has been locked for November 7 hosting job, the network announces that "Mad Men" beauty January Jones is slated to take the baton from Swift in the following week.
First confirming that Swift will pull a double duty as host and musical performer, NBC reveals that Jones will be accompanied by Black Eyed Peas (BEP) on the November 14 episode. This would be the first time for Jones but the second time for the music group. Both acts are in the middle of promoting their latest works with Jones having a feature movie "Pirate Radio" coming out on November 6 and BEP supporting their June release "The E.N.D."
Additionally, actor Joseph Gordon-Levitt will host "SNL" for the first time on November 21. The star of "500 Days of Summer" is hosting with a musical performance from Dave Matthews Band.