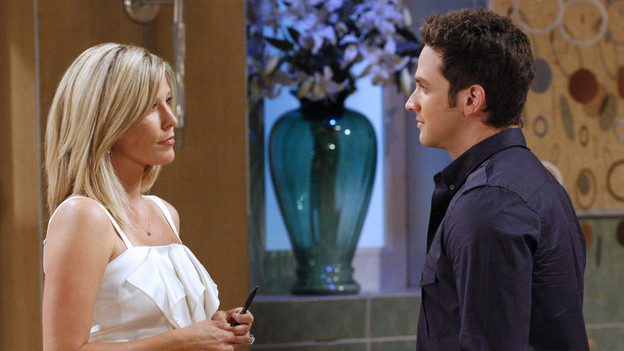 Franco settles his mother and baby Aiden in Oregon and embarks on a new masterpiece involving his latest inspiration. While Franco flies off to his new destination, he looks at a photo of his new inspiration: Brenda Barrett.
Johnny presses Claire to prosecute Sonny now that she has physical proof of his illegal dealings. Still dangling the pregnancy option, Claire offers Sonny a way out of his legal torubles. Carly reminds Brook to focus on dismantling Dante and Lulu. Sonny counsels Brook Lynn to stay away from Johnny. In the meantime, Carly shows up at Johnny's and flirts with him, telling him they have similar goals in mind.
To Read More Click Here.