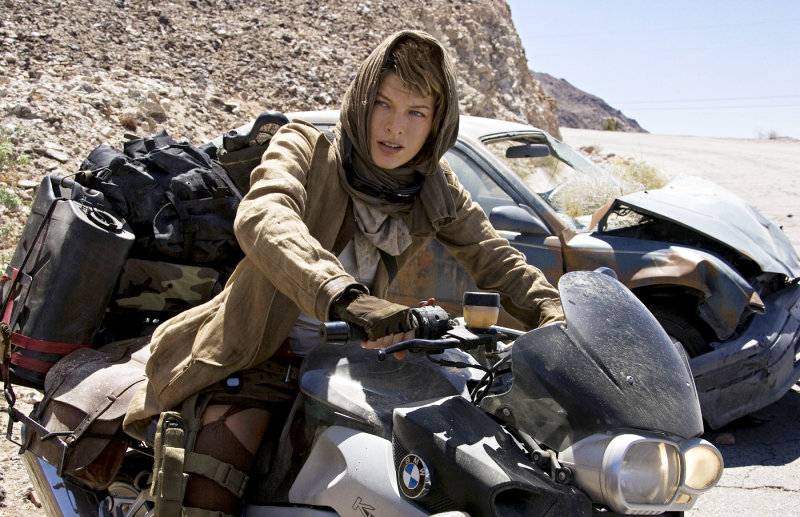 The fourth installment of "Resident Evil" series, "Resident Evil: Afterlife", will arrive in U.S. theaters in the last weekend of summer 2010, about three weeks earlier than what has been reported before. Coming Soon reported that Screen Gems has moved up the film's release date from September 17, 2010 to August 27, 2010.
Speculation regarding the old release date was first reported in January this year. At that time, Shock Till You Drop, which broke the news, claimed that the possible September release date came from a Sony insider with a suggestion that an internal memo of the matter has circulated through the studio's offices.
"Resident Evil: Afterlife" continues Alice's battle with the diabolical Umbrella Corp. as she races to expose a virus that is threatening mankind with extinction before a new race of clones called the Undead finishes the job. Milla Jovovich returns to reprise her role as Alice, while Paul W.S. Anderson serves as director as well as producer, in addition to writing the movie's script.
On another release date shift, Coming Soon also announced that "Repo Men" finally gets its release date as Universal Pictures secures April 2, 2010 as the film's U.S. release date. Starring Jude Law and Forest Whitaker, the film is set in the near future when artificial organs can be bought on credit and revolves around a man who struggles to make the payments on a heart he has purchased and must therefore go on the run before said ticker is repossessed.