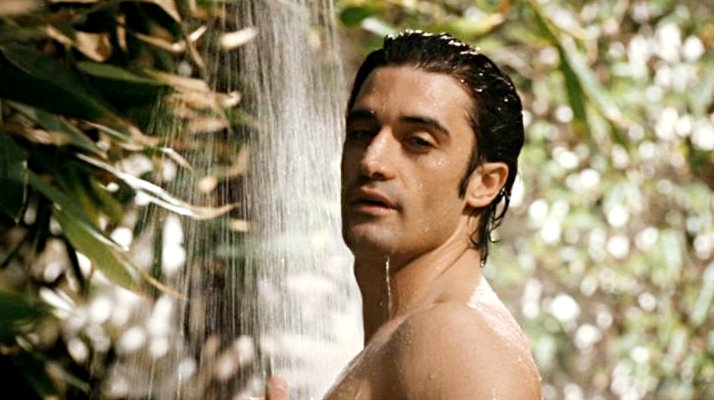 Gilles Marini has made no secret of his desire to join the "Sex and the City" cast once again, but it looks like the 33-year-old will be missing from the line-up for "Sex and the City 2". E! Online was the first to break the news, quoting Marini's representative as saying, "As far as I know, he will not be in the sequel."
During his participation in the eighth season of "Dancing with the Stars", the actor who takes on the role of Samantha Jones' neighbor Dante told Marc Malkin of E! that he's going shirtless for his paso double with partner Cheryl Burke to impress "SATC" writer/director Michael Patrick King. "I said, 'Cheryl, I'm talking my shirt off. I want to show Michael I'm still in shape,' " he shared. "I know he is writing beautiful things lately, and maybe he could put me in one of his projects."
On another interview, Marini told Hollyscoop that he was in talks to reprise the role. "We've been talking. We'll see what happens. If Michael Patrick King comes down and says 'I have this part for you', I'll drop everything, except Dancing With the Stars, and I'll do it," he said at the time. "He's a brilliant writer so I'd love to work with him again. I'm sure he has a lot of amazing thing cooking for me."
After months of speculations, "Sex and the City 2" has got thumbs up earlier this year with all four main actresses, Sarah Jessica Parker, Kim Cattrall, Kristin Davis and Cynthia Nixon, agreeing to make their return. King has also been set to tackle this follow-up movie. The shooting is expected to begin in a couple of weeks or so, while the movie is aimed for a May 28, 2010 U.S. release.