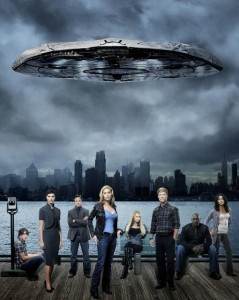 All hail the V's! They come in peace, you know but judging by the title of the March 30th return, "Welcome to the War," that peaceful facade is going to start cracking. ABC has released some tantalizing pics from the episode that suggest some major action is coming, hopefully we'll see a face ripped off.
Note that ABC will be premiering the previous two episodes of V on Saturday night, March 27th, so all of you socially afflicted people have something to do now.
To Read More Click Here.