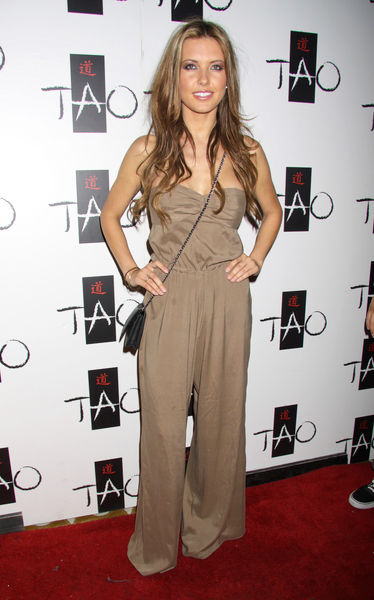 Audrina Patridge's project outside "The Hills" is shaping up with the announcement of a title and casting news. The tentative title given to her MTV show which is also dubbed 'reality' is "The Colony". Shooting will begin in August and the producers are looking for a bunch of people to be Audrina's new circle of friends.
"The show is currently casting for Audrina's new BFFs," a source told Star Magazine. "They have chosen a girl pursuing a music career. The others will also have some sort of artsy interest." Audrina in fact, gets a say in choosing which people deserve to be her new friends. "She wants to make sure they find people she actually wants to get to know," the source added.
Audrina's solo show was confirmed in March this year through a statement from producer Mark Burnett. "We are truly pleased to have the chance to work with Audrina," Mark said as quoted by THR. "She has already proved her star quality, and we can't wait to show her fans worldwide the next stage of her life and career."
Unlike another "Hills" alumna Whitney Port who left the show completely to start her own ("The City"), Audrina is still attached to "Hills". She is involved in the second half of season 5 where Lauren Conrad is no longer the centerpiece. Kristin Cavallari is replacing LC, and this person apparently is not a favorite to Audrina. "When someone gets in my face, I have to defend myself," Audrina previously stated her position.