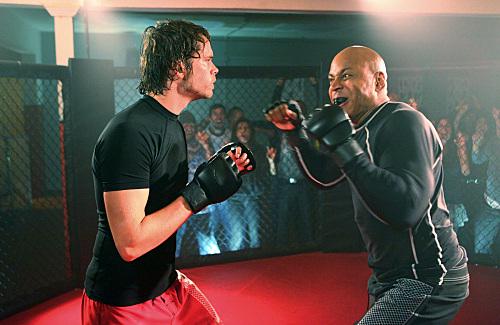 Looks like the NCIS: Los Angeles cast may have room for one more.
Viewers of last week's episode were treated to a surprise when a guest villain was revealed to be an undercover cop, then was offered a spot as liaison to the NCIS: LA team.
Fans of the original NCIS know that's how longtime liaison Ziva David (Cote de Pablo) was ushered in to the NCIS gang before gaining U.S. citizenship, as a Mossad liaison.
Will Eric Christian Olsen's character ultimately become a regular star as well? That's unclear for now, but the actor is certainly excited about being on board, secrecy and all.
'They kept a pretty tight lid on me showing up at all,' Eric told TV Guide. 'I wasn't allowed to Twitter, Facebook or talk about it at all. I couldn't even tell my family.'
To Read More Click Here.