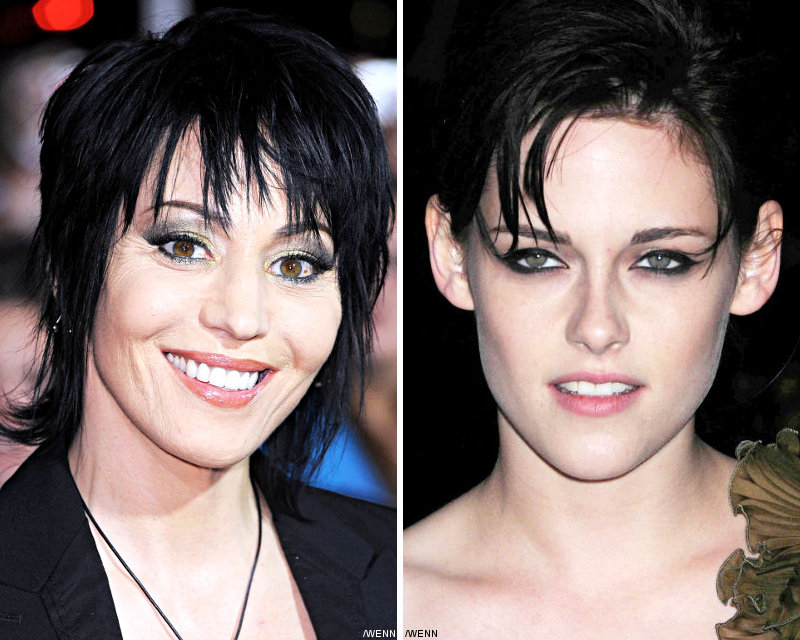 Joan Jett is delighted with Kristen Stewart's portrayal of her in new movie biopic "The Runaways" - insisting the "Twilight" star's "quiet intensity" defined her. The teenager studied Jett by listening to the icon's music and partying with the star, and even mastered playing a left-handed guitar in a bid to portray the rocker authentically.
And Jett is convinced Stewart's dedication paid off. She says, "I thought she had a quiet intensity, the physical stuff... just the way we move in space. We shake our legs, our hands are all over. She just studied me, man."
In the movie which will cover the formation of The Runaways, Kristen Stewart will share screen with Dakota Fanning who takes the role of Cherie Currie. Premiered at the 26th Sundance Film Festival, "The Runaways" is set to open wide in U.S. theaters on March 19.