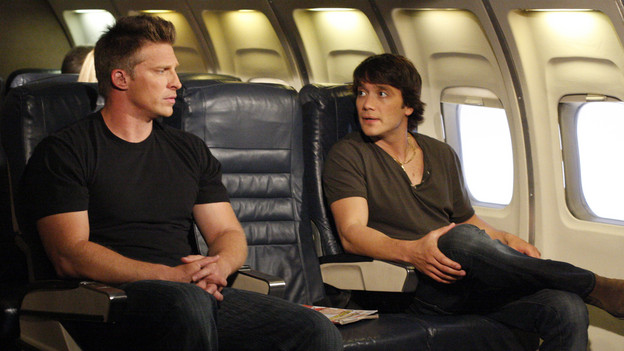 In Pentonville, Jason tries to get a guard's attention with the recent Franco photo clue, but he is totally ignored. Dante enlists Claire to help re-release Jason. Before permitting his release, Claire tests Jason's commitment to apprehending Franco. Jason and Dante take off to find Franco in Los Angeles.
Elizabeth and Nikolas welcome their new child into the world. Shirley notices that the ID bracelet for Liz's newborn boy ends in the numbers 66. Maxie catches Lucky outside Liz's labor room and calls him out on his conflicted emotions.
To Read More Click Here.