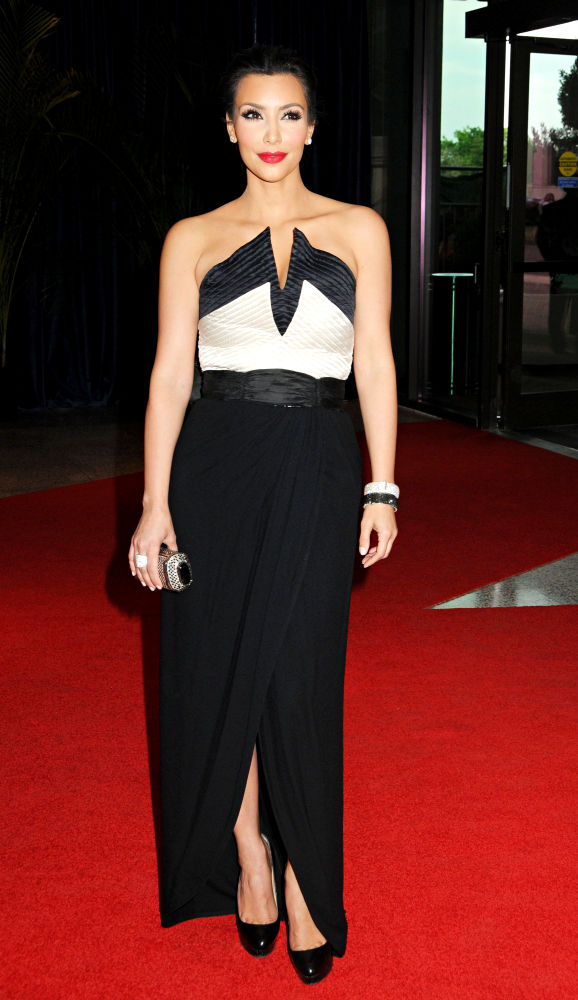 Socialite Kim Kardashian's ex-husband has slammed the reality TV star as a "fame whore" just two weeks after leaked court documents revealed the couple's marriage was full of abuse and jealousy. Music producer Damon Thomas has disputed Kardashian's claims in the divorce papers and now he has gone on the attack.
As part of an expose in the upcoming issue of America's In Touch magazine, he insists his ex "can't write or sing or dance, so she does harmful things in order to validate herself in the media. That's a fame whore to me. It's just not cool at all."
In the divorce papers, obtained by U.S. tabloid the Star in April, Kardashian alleged she suffered brutal beatings at the hands of her ex shortly after the pair eloped in 2000. Describing one particularly bad incident before a meeting with her pal Justin Timberlake, she wrote, "(We) were going skydiving with Justin Timberlake. Before we left our home, Damon hit me in the face and cut my lip open. I fell into the bed frame and banged my knee hard. I was limping when we went skydiving."
To Read More Click Here.