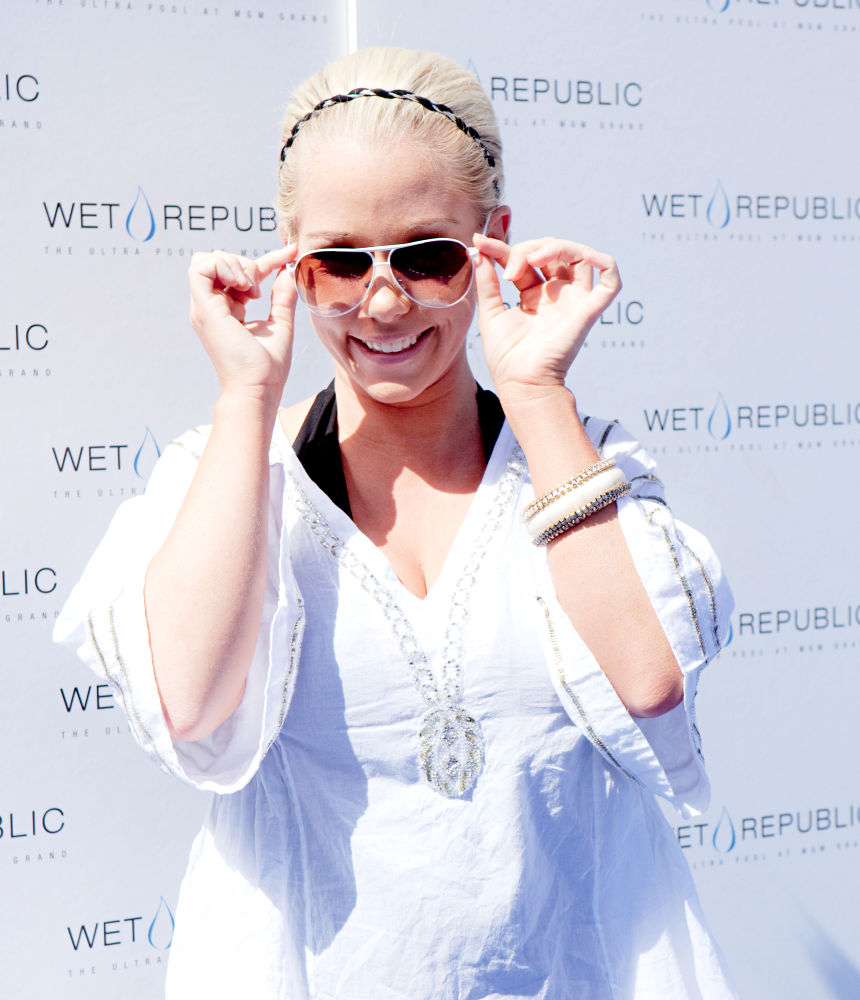 Kendra Wilkinson is fighting against the release of sex tape featuring her, but some people must be eager to see the raunchy footage. Now, an insider who has watched the video has shared some details about the content of the tape to OK! Magazine.
The tape reportedly features "an amazing striptease from her, and then at the end of the tape she blows a kiss to the camera." The insider additionally gushes, "It is very, very sexual, and she is just a beautiful woman. It's hot, definitely hot."
The source assures that it is indeed Kendra who is seen in the tape, saying "When I saw it, I was shocked. I mean, I just was shocked to see a Kendra Wilkinson sex tape, but it was obvious and clear to me that it was in fact her." The insider also claims the tape is far from being innocent, telling OK! Magazine, "This tape is sexually explicit. It's hot and she's hot. It's going to be a massive seller."
In another news, it is reported that Kendra secretly tried to shop the graphic footage herself before Vivid Entertainment plans to distribute it. According to Radar Online, the former Playboy model was in the process of releasing the tapes herself a year and a half ago.
Vivid will release the sex tape, titled "Kendra Exposed", across the U.S. by the end of May. Although Kendra, through her lawyer, has sent a cease and desist letter to the company, Vivid is adamant that they do not breach the law.