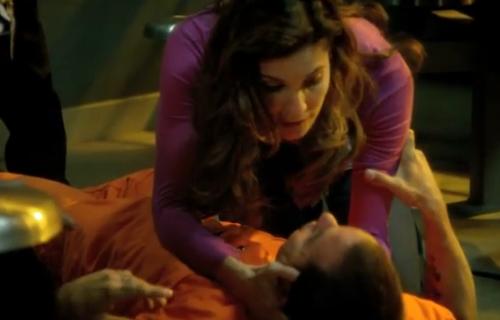 G. Callen is one bad ass agent. So bad ass he doesn't even have a real name! Just a letter. G. But the mysterious Callen's embrace of the undercover world can be complicated.
Last night's episode of NCIS: Los Angeles gave us more interesting Callen back story, or Jason Tedrow back story as it were, as a murder prompted G to unretire an old alias.
Coming out of retirement meant unearthing plenty of suppressed emotion. Follow this link for our episode recap if you missed it, then check out our review of "Past Lives" ...
A cab driver dies, execution style, just hours after he sent an email to Jason Tedrow. That would be a man Callen pretended to be four years ago as he worked a case.
Callen spent six months in deep cover as a corrupt military officer, befriending and collecting evidence against three Marines who elaborately stole $5 million in defense funds.
NCIS busted them. Two cooperated to sell out the third, who did not. Marines Gale and Donnelly just got out on parole, while Perez is still in jail. The money? Never found.
To Read More Click Here