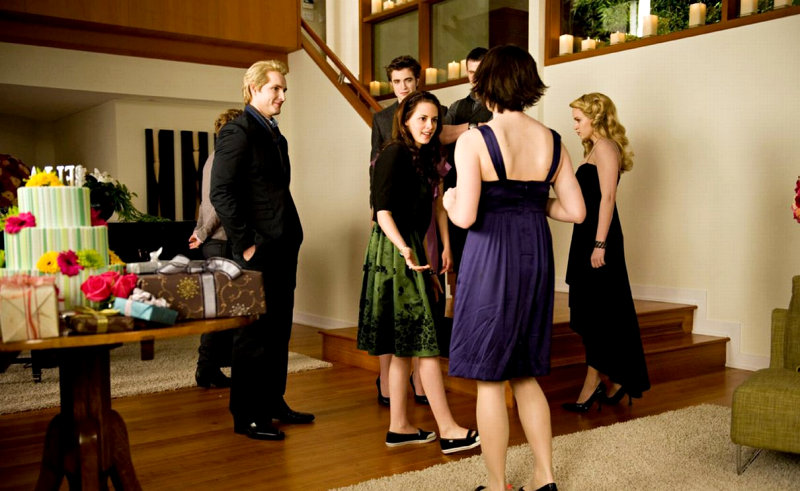 Less than two weeks before "The Twilight Saga: New Moon" hits U.S. theaters, Robert Pattinson has dished on the film. In a recent interview provided by Summit Entertainment, the depicter of vampire Edward Cullen talked about the birthday scene of his on-screen lover, Kristen Stewart's Bella Swan.
"It's sort of the ideal birthday party in the minds of everyone involved," Pattinson said about the situation. "It's all beautifully decorated, and everyone's very happy." He also shared, "Edward's looking at her thinking, 'She can become part of my family and my life and maybe this can work out the way [I] want it to.' And of course, it inevitably falls to pieces, and Edward has to reassess everything about the relationship and his life, with tragic consequences."
In addition to Robert Pattinson and Kristen Stewart, Taylor Lautner reprises his role as werewolf Jacob Black in "The Twilight Saga's New Moon". The story revolves around Bella Swan who feels devastated after facing separation from her lover Edward Cullen. However, her spirit is rekindled by her growing friendship with Jacob. The movie will open wide in U.S. theaters on November 20.