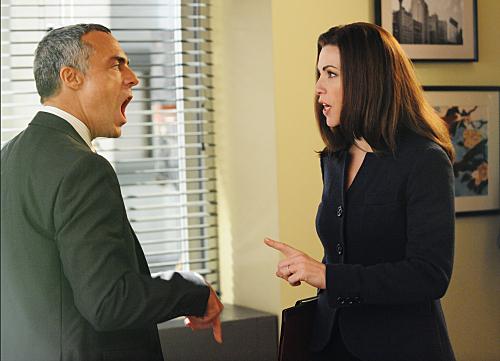 On this week's returning episode of The Good Wife, the series threw a lot at viewers.
But as it's done throughout its great initial season, the CBS series did so in an intelligent, well-paced, well-acted manner. Read through our complete episode recap for "Infamy" now.
What makes The Good Wife such a simple, enjoyable show? This installment provided a few examples:
No dumbing down: You either understand certain legal or political references or you don't. The show never dumbs down its content or its dialogue for viewers. Case in point: during a back-and-forth in court, Diane mentioned the Scooter Libby case and the judge replied by saying the defendant has "outflanked the prosecution on the left." Don't know what any of that means? Don't watch The Good Wife.
To Read More Click Here