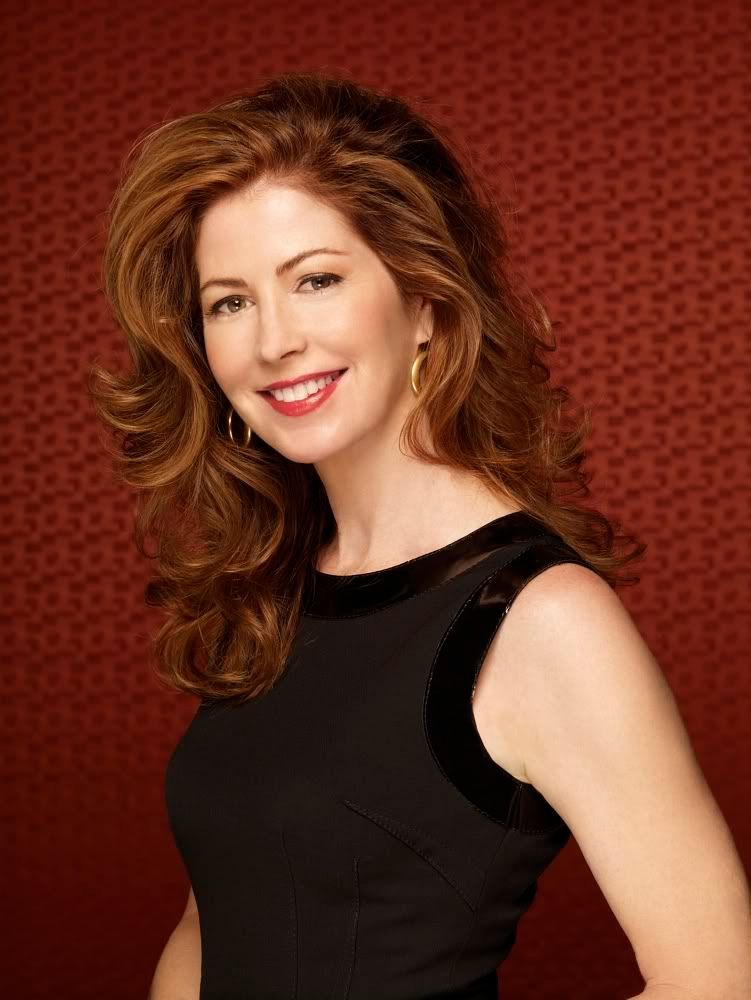 Desperate Housewives' newest episode, "Opening Doors", brought some interesting predicaments for the ladies of Wisteria Lane.
Lynette is having a hard time dealing with the twins who she found out were responsible for starting the fire over at Rick's restaurant. She & Tom disagree on how they should punish them, which only gets more complicated when Lynette finds out that Kayla is the one who was responsible for planting the idea in the boys' heads. Lynette decides that there's something twisted about Kayla's complete lack of regard, and because mental health problems run in her family she thinks that they need to take her to see a psychologist. The boys' punishment of intense chores for the rest of the month sets a double standard in the Scavo household. Tom feels like Lynette is being biased since Kayla isn't her daughter, and Lynette's failed attempts at explaining Kayla's lack of affect/remorse for being responsible for this fire to Tom leads her to sneak Kayla to a psychologist anyway.
This "ambush" of course gets Kayla thinking and again manipulates Lynette by threatening her that if she makes her talk to a psychologist, she'll also have to talk to the police and tell them that the twins started the fire.
Now, any smart parents at this point & with any chance of teaching their kids the difference between right and wrong and giving them a sense of morality and responsibility would force their kids to go down to the police station and confess their crime. The Scavos, however, did not, & thus leave Kayla to manipulate them all further.
Meanwhile, Gaby and Carlos take in a tenant in order to produce more income. After a suspicion that their tenant is a prostitute, Gaby recruits her gay neighbors to solicit her in order to gain enough proof to evict her. Surprise, surprise Gaby was wrong! Turns out said-tenant is just running a bit of a tattooing operation from her room. Gaby apologizes, and allows her to stay.
Orson still isn't forgiven, and unlike some of the neighbors on Wisteria Lane, is encouraged by Bree to go turn himself in. That's the only way she can forgive him- even if it does entail jail time and serious criminal repercussions. Strangely enough, despite her own questionable background, she still seems to have a strong sense of morality. However, this only backfires and leads Orson straight into (notorious for taking people's leftovers) Edy's arms.
Susan finds she isn't the only one who signed up for her lamaze class- her ex-husband Karl and new young/smart/perfect/hot wife also signed up! In a slightly juvenile way, the two couples try to upstage each other, only to have Mike come clean with his battle with addictions and Susan get mad that he revealed so much information! Karl surprisingly is the one that realizes how noble and honest this is and points out to Susan how wonderful it is that she found such an honorable guy!
Perhaps Mike's addictions will be better dealt with if Susan would stop being in denial about the whole thing and instead supported the fact he was doing such a good job in recovery! But we all know how important appearances are on Wisteria Lane!
And the most bizarre storyline by far was the fact the Dillon was now "dating" her "father." And no surprise here, suspicious Katherine follows her daughter to see who this mystery "boy" is, and finds out that it's none other than her ex-hubby. Dillon finally comes clean, invites her dad in to talk to her mom and apologize, & we see the old abusive relationship shine through, and it is more apparent that the abuse probably went both ways. Katherine had a gun ready just in case, and it seems like there might be some foreshadowing there - prepping the viewers for some gun-action in episodes to come! We know Katherine has done some questionable things in the past.. will the ex back in the picture provoke her to do