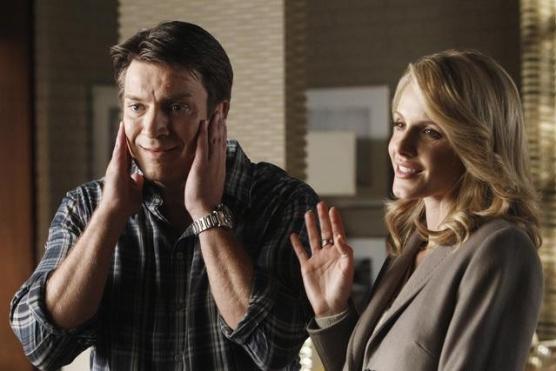 Would you break your love out of prison? That's the important question.
The latest installment of Castle, "Anatomy of a Murder," was a solid hour of twists and turns leading us from a murder mystery right down to a love story.
On the personal front, Castle's ex wife/current girlfriend, Gina, finally popped back up. Her character is totally useless, so much so that her own daughter calls her by her first name. Moreover, she totally stole Castle's thunder with the Taylor Swift tickets. So not cool.
Seeing her and Castle back in the same scene really displayed the lack of chemistry in this relationship. As I have said in the past reviews, Gina needs to go.
To Read More Click Here.