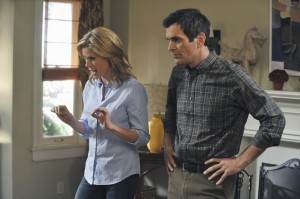 Mitchell and Cameron try to get Lilly into pre-school on the October 20 new episode of Modern Family.  Below are five sneak peeks from the upcoming episode.
THE DUNPHYS GO OFFLINE IN AN ATTEMPT TO RECONNECT ON ABC'S "MODERN FAMILY"
"Unplugged" – Noticing that everyone is too busy on their electronic devices to actually interact with one another, Claire and Phil declare a family challenge to see who can stay unplugged the longest.
To Read More Click Here.