On tonight's episode, a serial killer targets families in the midwest and Detective Morgan gets a surprise visit from someone we met earlier this season.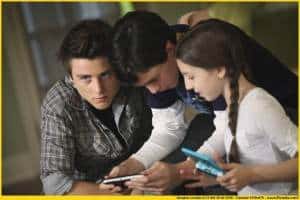 The main storyline of "Safe Haven" focuses on Sterling Beaumon (he played young Ben Linus onLOST) who turns in a fascinatingly creepy performance as Jeremy, a 13 year old boy who takes revenge out on surrogate mothers, since his own mother hated him his entire life and always blamed him for everything. LOST fans like myself know that Ben Linus was one very creepy character, and with lines tonight like "I like taking things apart. Do you ever wonder what's under your skin?" Beaumon did his old LOST character proud.
To Read More Click Here.