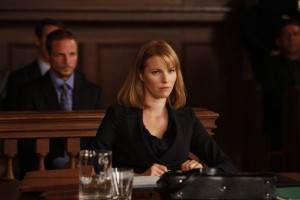 I really enjoyed this week's episode of Law & Order: SVU. Other than the Jennifer Love Hewitt episode, it was my favorite of the new season. The crime was fairly mysterious, the guest stars were great (especially Jason Wiles who played Alexander Gammon).
Two men were drugged, tied up and assaulted in this episode. The first was Bill Dixon, who was sexually assaulted and had "ruiner" branded into his chest by his attacker. The second was Victor Ramos, who had "traitor" branded into his chest this time. Stabler and Benson went on a short, but interesting, chase to find the perp. They discovered the perp was a genius hacker, which made it difficult to track him/her. They also managed to get into the apartments of the victims by hiding inside of a delivery box. The detectives also managed to figure out that a third victim would be targeted soon – Alexander Gammon).
To Read More Click Here.