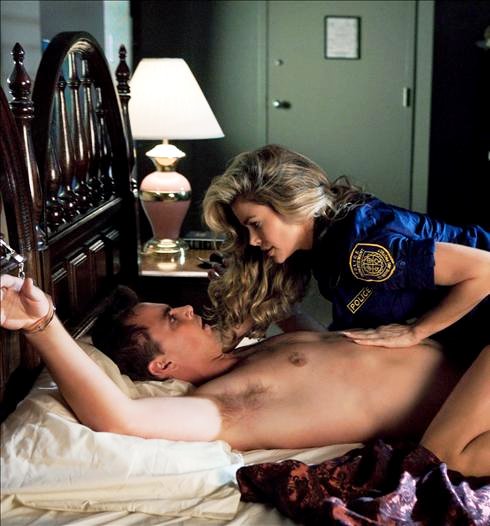 Former Bond girl Denise Richards has joined the cast of risque U.S. TV comedy "Blue Mountain State" for the raunchy series' second season. The actress will play the sex-mad ex-wife of a football coach who seduces quarterback Alex Moran (Darin Brooks) on the Animal House-inspired show set on the campus of fictional Blue Mountain State college.
Her ex on the show is played by former "Hill Street Blues" regular Ed Marinaro, a former running backfor the Minnesota Vikings. Richards tells the USA Today newspaper, "It's a fun, over-the-top show. I enjoyed pushing the envelope, being a little inappropriate."
"Blue Mountain State" is Richards' return to scripted TV as she previously starred on reality TV shows - "Denise Richards: It's Complicated" and "Dancing with the Stars". On this, she says, "I love reality, but I love acting, and it's nice to get back into it. Hopefully, I can do more."