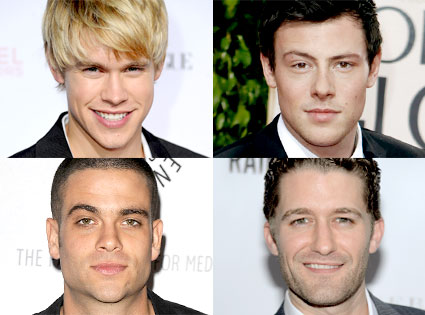 We really have to thank the Parents Television Council for their big stinkfest over the supersexy Glee photos in GQ. The PTC created such a stir over the risqué pics' innuendo of underage sexuality, they ended up boosting their popularity! It probably would have been best to leave them be. Just sayin'.
Otherwise, Playgirl probably wouldn't now be wanting to do what GQ did for the scantily clad Lea Michele and Dianna Agron, both of whom look like they're ready to film a newer, even sexier version of Lolita.
Now guess which Glee guy the nudie mag is prepared to offer 100 grand to just to take it off?
To Read More Click Here.