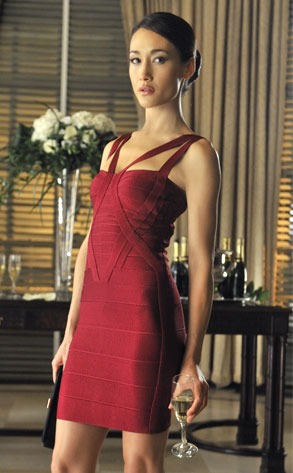 Let's be real—the sexual tension on Nikita has been bubbling over ever since the show premiered. Who doesn't want to see superhot people hooking up with other superhot people? This is the CW, after all. There has to be some smooching sometime!
We checked in with those hotties—Maggie Q, Shane West and Lyndsy Fonseca, to be precise—to find out when we might get to take a break from the ass-kicking action and get a little more romantic action.
When we last checked in on Nikita and Michael, they were facing off for the umpteenth time and both walking away from the incident. No matter how many times Michael holds a gun to Nikita's head, he can't seem to pull the trigger. In flashback, we saw Michael almost lay one on young Nikita, the recruit. Again, he couldn't pull the trigger.
To Read More Click Here.