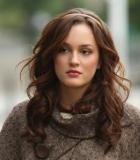 Now that "Easy J" has come and gone, it's time for a "War at the Roses."
Blair is surprised, and not in a good way, by a guest at her birthday party. Having had enough of Chuck and Blair's antics, Serena and Nate decide it's time for an intervention ... which can only mean a truce comes to fruition, possibly with a side of hate sex.
Peep our photo gallery from the episode and watch the promo here ...