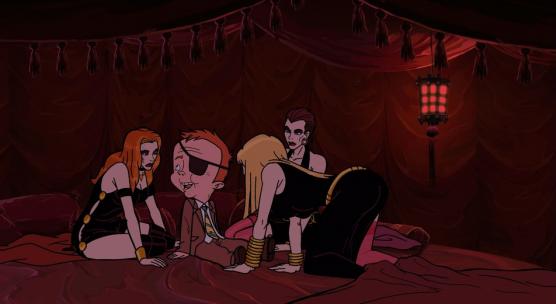 We witnessed the death of King Gorilla and the elevation of Billy Quizboy to full fledge Doctor on this installment of Venture Brothers.
I'm a little sad that "The Silent Partners" featured the former. To be fair, King Gorilla has been dying from lung cancer for awhile. But I do have to say that having The Investors reach in and take his still beating heart was a bit more of a surprise than I was expecting.
R.I.P. King, may you find happiness in your memories of Vince Neil.
To Read More Click Here.