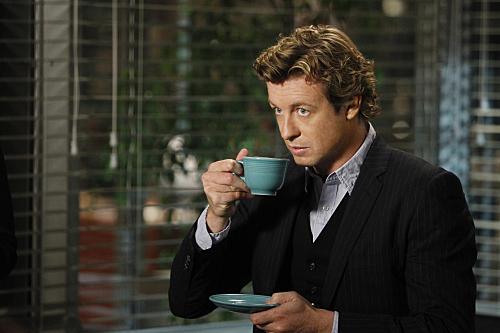 Ah, that was a nice break from Red John.
On "The Red Ponies," The Mentalist treated viewers to an episode that wasn't as emotionally dark as earlier installments this season.
Jane definitely gave us our lighter moment with a scene that made me laugh out loud.  He tried to protect Sam from Barnes by confronting the latter with nothing but a leather riding crop.
Barnes then picked up some sort of long metal tool (I couldn't make out what it was) and went after Jane.  With all bravado gone, Jane's reaction was priceless as he tried to run:  "Whoa.  Hang on.  Whoa.  Whoa.  That's not fair."
Thank goodness he had Lisbon backing him up or he could've been the next person with a crushed skull.
To Read More Click Here.