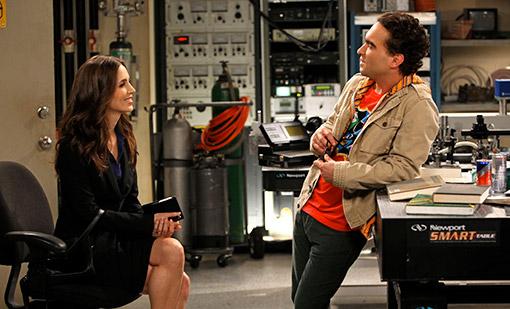 Eliza Dushku is coming to The Big Bang Theory... as a real, live person!
While other beauties such as Katee Sackhoff have appeared on the CBS sitcom in fantasy sequences (and bathtubs), the former Dollhouse actress will guest star on the November episode as an actual character.
Dushku will portray a federal agent who interviews Wolowitz in order to clear him for a new project for the Defense Department.