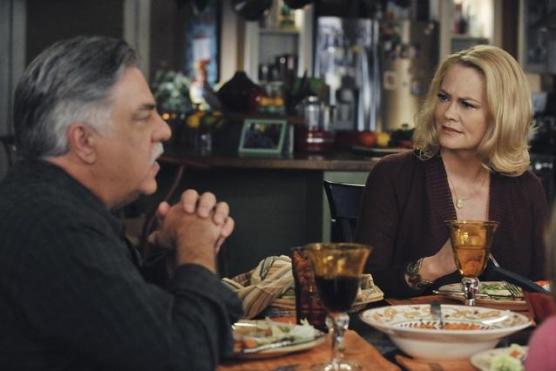 Over its first few episodes, No Ordinary Family has only dabbled in action and suspense, focusing most of its storylines on the inner working of the Powells and their struggle with newfound abilities.
But it sounds like the intrigue is about to pick up, as teased by Michael Ausiello in his weekly spoiler column. Simply put, the Entertainment Weekly writer says "a a recurring character has an appointment with the Grim Reaper" in December.
Who will it be? Let the guessing begin!
In other show scoop, Cybill Shepherd and Bruce McGil will guest star s Stephanie's parents on the November 9 episode. [Photo: ABC]
To Read More Click Here.